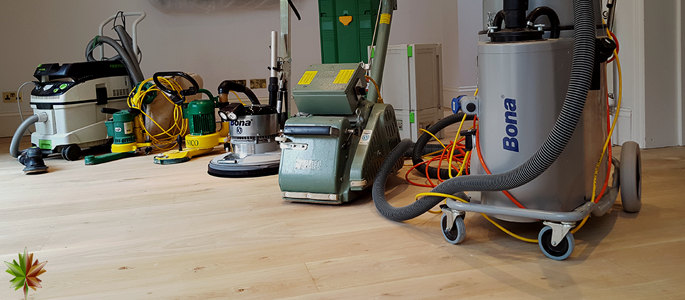 Commercial and Residential Flooring Specialists
At Surrey Flooring Services ,we believe that hardwood flooring is a solid investment in any home or business. Whether you are planning to install a new floor or refinish an existing one we have a team of skilled staff to assist you in creating hardwood floors that meet your styles and needs. Not only are we committed to providing skilled craftsmanship and using premium products, we are committed to quality service that is at an affordable rate. Our commitment has earned us many valuable customers. We hope to add you to that list.
more...
White washed floor & wire brush distressed wood flooring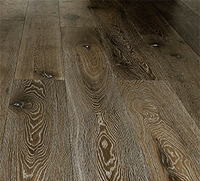 ​Liming floor is a stunning alternative to traditional staining and finishing. It makes your home look light and bright. Limed floor brings country charm to even the most contemporary room . Liming floor is like a white wash-timber with all its character ,knots and appearance will always be apparent. You can still see the beautiful. Characteristics of your timber floor through the lime wash. Liming does not give a continuous colour tone ,as generally timber is not just one tone. You can chose the look you want .To get the perfect whitewash look,we must apply the white colour to natural wood surface,so flooring preparation is very important part of whitewashing process. Read more about white washed floor & wire brush distressed wood floor.
Distressing wood floors to make them unique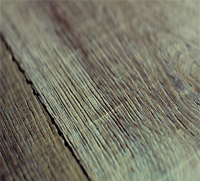 ​Hand scraped floor and distressed floor is a true art form involving more than just hacking up a floor .We are passionate about our work and constantly are looking for inspiration on ways to add character to the floor .It's best to involve the client in every step of the process. We are sit down with the homeowners and find out exactly how they want the floor to look. Distressing is subjective and can be interpreted myriad ways. Present several options, make samples, and have the customer confident on them before we start work on the floor.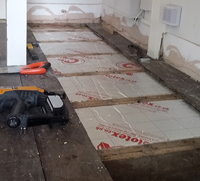 ​ If you are thinking of replacing or renovating your wooden floor it is definitely worth insulating it at the same time which can significantly reduce heat loss while lowering your heating bills. We insulate your floor using rigid foam insulation boards (Kingspan or Celotex) types. These boards inserted hard between the floor joists without gaps give a moderate cost of insulation option, improve comfort and the energy saving in your home.
more...
Commercial & Residential Flooring Specialists
Dust Free Floor Sanding Equipment
Prompt Project Completion
Help Moving Furniture
Skilled and experienced Flooring Craftsman
Free Estimates & Consultation
We do not charge VAT !
Guaranteed workmanship
All work insured
Supply & Fitting of Hardwood Flooring
Solid and Engineered Wood Floor
Bespoke Designed Wood Flooring
Wire Brushed Wood Floor & Lime Washed Floors On-Site Service Available
---
Recent Work