White washed floor & wire brush distressed wood floor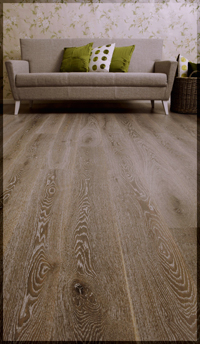 Surrey Flooring Services Introduces Wire Brushed Hardwood Floors with the brush over wood. The latest trend in flooring is to capture the warmth, charm and timelessness of a bygone era with wire-brushed oak hardwood floors, according to home design experts. In wire-brushed flooring, the soft portion of the wood is removed to expose the grain and bring enhanced definition to each plank. Beautiful knots and dramatic oak character marks further emphasize depth and texture of wire brushed flooring.
The rougher surface of wire brushed floors give it a better grip than smooth hardwood floors, which can prevent dangerous slip and falls. Wire Brushed floors can withstand wear and tear, making them a great option for households with kids or pets. This quality will also enhance the life of the floor. While wire brushed floors tend to be more expensive than plain hardwood floors, they will undoubtedly last longer, give you a better bang for your buck. These floors are always unique . Flooring experts recommend wire brushed floors to obtain the European look.
Wire Brushed hardwood floors are meant to have a rough, earthy feel. For this reason they are easy to maintain. Wire brushed wood flooring comes in a variety of colours from White Washed Oak to Light, Grey and dark smoked oak colour. No matter the style of your home, you can always find the proper finish to compliment any room or decor.
If you want to change the look of your hardwood floors, try whitewashing, sometimes called pickling. Adding a whitewash coat, which consists of a mix of white paint ,stain or white oil, is a great decorating effect for a cottage feel, a beachfront home or a shabby chic aesthetic. The whitewash lends just a touch of colour without covering up the grain and without causing a too-white, sterile look. Limed floor brings country charm to even the most contemporary room. Whitewash is applied to unfinished wooden floors, most often softer woods like pine.
To get the perfect whitewash look, we must apply the white colour to a natural wood surface, so preparation is an important part of the whitewashing process. To achieve a whiter look we apply 2-3 extra coat of lime .Less coats of lime give a light white tone to your floor. Lime washing floorboards creates an effect of weathered, bleached wood. These services are available for your existing wood floor.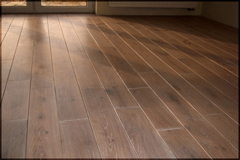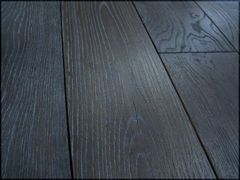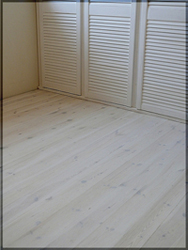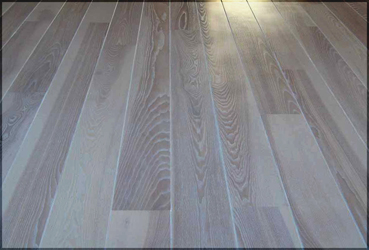 Wire brushed wood floor in Kingston upon Thames, Putney, Hampton, White washed hardwood floor in Surrey- Surbiton, Kensington, Wandsworth, Putney, Wimbledon, Kingston upon Thames, Hampton Court, Esher, Weybridge, Sunbury on Thames, Thames Ditton, Lime washing wood floor in Richmong, Twickenham, Teddington ,New Malden, Hampton and London