Floor sanding and polishing in London, Surrey.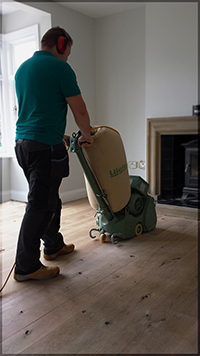 We are experienced in all aspects of wood floor sanding and polishing and we pride ourselves on the quality of our floor sanding craftsmanship.
Refinishing your wood floors does not have to turn your home into a dusty mess.
Our Lägler Hummel and Bona machines are also state of the art ,meaning minimal dust and disturbance to your interiors. They are able to sand faster and more efficiently than other models so you are back living on your floors faster and enjoy the benefits of your new smoothly surfaces.All floors can be sanded to achieve the desired look. Best of all quality flooring will not only look great, but save you money in the long run. Once completed our flooring needs minimum maintenance and will keep your home looking great for many years to come. When floors need a little help but not a complete sand and refinish, a buff and recoat might be the best choice.
Your satisfaction is our priority and you can be certain your job will be completed efficiently and to the best possible standard.
Floor buffing and recoating in London, Surrey.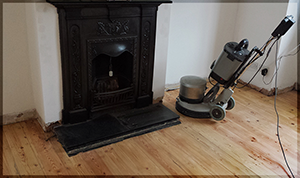 Revitalize your floors with a buff and recoat. This process involves the light sanding of the top layer of your flooring. No wood is removed and only a small amount of the old finish. After the sanding, 1 or 2 coats of Hardwax Oil or Varnish are applied. The end result is a floor restored to its original beauty. The buff and recoat will accomplish the following:
Extends the life of your floors
Takes little time and is cleaner than a complete sanding process
Save you money
Floor sanding in London: Kingston upon Thames, Surbiton, Hampton, Richmond, Twickenham, Hampton Court, Sunbury on Thames, Putney,Teddington, Wimbledon, Surrey and other London areas.