Subfloor preparation and levelling floor London and Surrey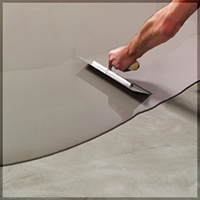 Everybody who plans to install hardwood flooring in their homes or apartments should know that Your new installed hardwood floor will look so good, how well made your subfloor. It does not matter by what method will set your floor, whether it be glued, nailed or installed as a floating floor. When installing a solid or engineered nail down flooring a wooden subfloor is required. The most common wooden subfloor is plywood, particle boards or tongue and groove floorboards . On a concrete base the subfloor will be secured with adhesive or screws. In some cases a sound barrier or moisture barrier could be required to be installed under the subfloor. If your concrete subfloor has small or big cracks, we will repair it for you. Our skilled team always put primer and fill in low spots with a high quality floor levelling compound or Latex . A good chosen primer helps make a new concrete subfloor with your current cement floor much stronger.
Subfloor preparation, levelling floor at: Kingston upon Thames, Surbiton, Hampton, Richmond, Twickenham, Hampton Court, Sunbury on Thames, Putney, Teddington, Wimbledon, Surrey and other London areas.
<< Hardwood flooring installation & Parquet floor fitting London